Joining the world of mommy blogging and adding my sparkle. You'll find product reviews, giveaways, Green Living, Beauty, Amazon offers, Books, Coffee, Tea and much more. I hope you'll join me on my adventure.
Monday, May 31, 2010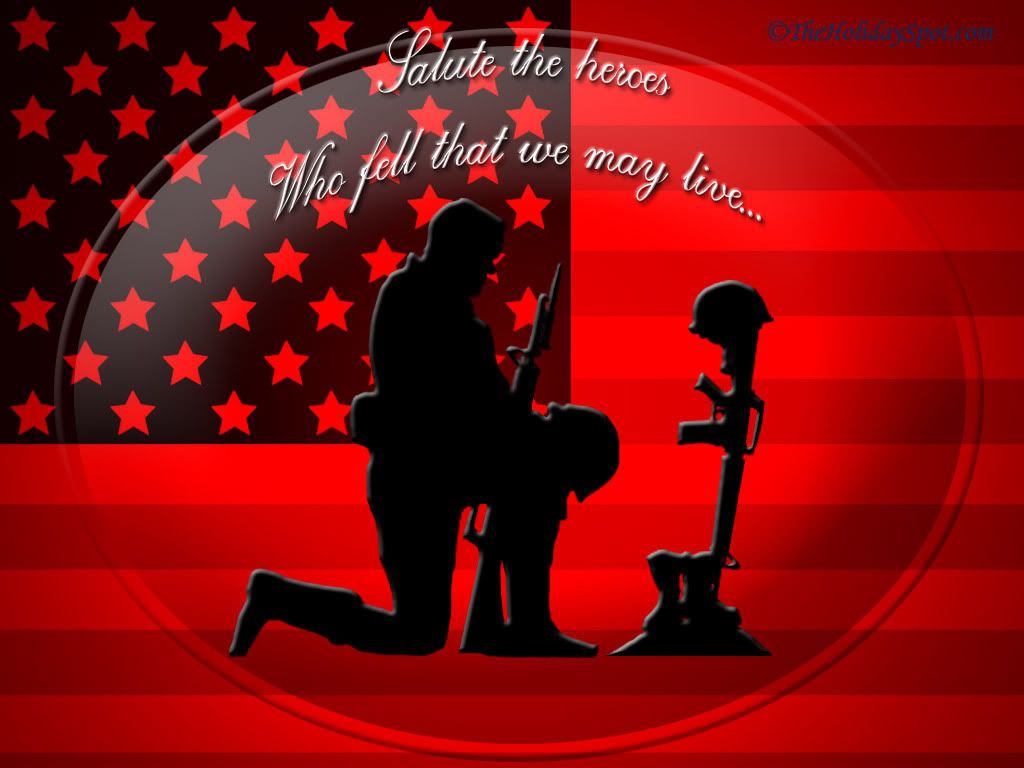 Thank you to all the families and soldiers that have given so much so that we may have freedom.
Posted by

StuffSmart
at 4:27 AM
No comments:


Tuesday, May 18, 2010
Williamsburg Tourism and TwitterMoms asked bloggers to post "Five Fun Family Vacation Activities Your Kid's Will Love".
Staycations are so popular due to the economy. If you can't afford to travel consider purchasing a yearly zoo membership. We have done this in the past and it has been a wonderful investment. Keep in mind that your zoo usually brings in seasonal exhibits so make sure to hit them all!
Disney~ Ok not the most economical choice but the smile on your child's face will be worth it. You can do a lot of research online ahead of time to find tips to cut your costs.
Utilize State and Local Parks. We are fortunate enough to live close to The Great Smoke Mountains. Kids love being outdoors. Make it an extra fun adventure by hiking and taking along things like magnifying glasses and bug catchers.
The Beach. The beach can be a great place to vacation for children. Give them sand toys and they can play all day. Remember the simplest activities can spark imagination and fun.
Historical Sites~ For older children you may want to visit historical locations like Williamsburg, Washington, D.C., Montecello. Check with your child's teacher and see what they will be studying next yr and visit a related vacation and your child will be ahead! Even if you can't afford to make it to one of these locations, check out their websites and you can find all kinds of fun information to create your own virtual vacation at home. Be Creative and Have Fun!
Per TwitterMoms:
About Williamsburg Tourism
The Williamsburg area – Williamsburg, Jamestown and Yorktown, VA – is one of America's favorite family destinations, with adventure around every corner. Experience more than 400 years of American history and culture brought vividly to life at hands-on historical sites and world-class museums; share thrills and entertainment at exhilarating theme parks; discover unique finds and bargains, and enjoy outdoor activities in scenic parks, byways, nature trails and waterways. Whether it's traveling backing to the 17th and 18th centuries, or forward into the 21st, the Williamsburg area offers vacation fun for all ages. http://www.visitwilliamsburg.com/
Disclaimer: "I wrote this blog post while participating in the Williamsburg Tourism and TwitterMoms blogging program for a chance to get a $50 gift card. For more information on how you can participate, click here."
Posted by

StuffSmart
at 2:57 PM
5 comments:


I was challenged by Twittermoms and GAP to share ten tips for being fashionable on a budget. You can read more about the challenge here:
Twittermoms.com
I have always been a frugal shopper so I was interested in participating to share my tips as well as see what other Twittermoms had to say as well.
Tips:
Purchase classic pieces. Stay away from the super trendy one season only styles.
Collect you wardrobe and consider pieces that you have at home when purchases new items: for example did you find a nice colorful blouse to dressup your classic black suit, skirt or pants.
Add accessories. As a busy mom it isn't always easy but grabbing a colorful necklace. bracelet or set of earrings can change up and outfit without spending money.
Do you have a scarf that you can add to your outfit? I always received scarves as gifts but didn't wear them. Now that I have learned some tricks to using scarves I've found they can change the look of an outfit.
Shoes. Changing up you shoes can make a huge difference in the luck of some dresses and pants. Especially in the summer. Cute dressy flip flops can really make that Sunday dress ok for everday wear.
A trend that I've been hearing about but haven't been able to participate in yet is fashion parties where you get together and take items from your wardrobe that you are tired of. Each participant can try on and mix and match outfits to come home with a new to them outfit for free!
Don't be afraid to register clothing before your birthday or holidays. Many stores now allow gift registries for Christmas, Birthdays and other special events. This is a great way to make sure that you get a gift that you want and to save your budget.
Layering- Layering existing pieces can also change up your wardrobe for no $ at all.
Handbag- Yes,a change in your handbag can help change up the look of an outfit as well. To help your budget stick again with classic styles and colors. Purses are another item you might want to consider swapping with friends .
Last but not least- Shop sales! Try to put away a clothing budget and save for seasonal sales. A lot of States offer Tax Free wkends around the time school starts and the stores will also run sales to draw you in. Combining both can make for significant savings. Holiday shopping can be helpful too. Don't be afraid to shop the clearance racks or buy at the end of a season for next yr. If you are buying classic pieces you will look fashionable and put together.
I hope some of these tips get you to thinking about being fashionable on a budget. I would love to hear some of your ideas as well.
Disclaimer: "I wrote this blog post while participating in the TwitterMoms and Gap Outlet blogging program to be eligible to win a $20 gift card. For more information on how you can participate, click here." http://www.twittermoms.com/forum/topics/share-10-tips-for-being
Posted by

StuffSmart
at 2:36 AM
1 comment:


Labels: banana, Banana Republic, blogging, budget, factory, fashion, Fashion on a budget, gap, Gap Outlet, outlet, republic, store, Twittermoms. Gap
Thursday, May 13, 2010
If you are a member of Facebook and an allergy sufferer you may want to hurry to
NeilMed on Facebook
(click highlighted link) , While they last they are offering a free Neti Pot with 2 saline packs. Limit 1 per address while they last.
What is a Neti Pot? It looks like a tea pot but it is a natural way to rinse your sinuses. Check out the how to videos on their site. If you suffer from allergies like I do you are probably like me and would try anything for relief. I have use the NeilMed Nasal Saline rinse bottle and felt it offered some relief so look forward to trying this product.
Search Amazon.com for NeilMed Neti pot
UPDATE 5/20: It looks like this offer has come to an end but NeilMed is offering a $3 off coupon on their FB page. I would encourage you to check their site regularly as they often post internet printable coupons.
Posted by

StuffSmart
at 6:48 PM
No comments: